andreas tilliander
[raster noton, mille plateaux]
www.repeatle.tk
,
www.mille-plateaux.net/mp/index.php4?artist=andreas_tilliander
repeatle@home.se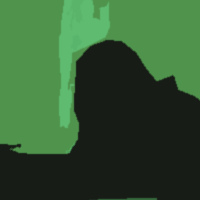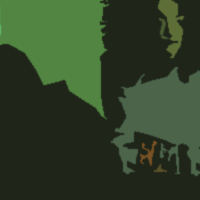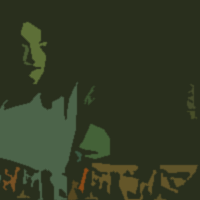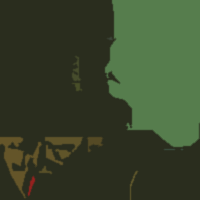 Hi and thanks for accepting this interview-invitation.
It seems that there will be many music-related things happening to you soon: many live performances/concerts, more releases under different names, 'Plee' is also now out on Mille Plateaux, then the work with the band 'Minimalistic Sweden'… Can you first introduce us more with this different aspects of your work!?
My first LP was released in 2000 and I then used the name Komp. The music was more typical electronica with melodies and hiphopbeats. Later that year the german label Raster Noton released my album, entitled 'Cliphop'. That was the first release as Mokira. I guess I use 5-6 aliases but I also go by my birth name sometimes. The CD/LP 'Ljud' was released by Mille Plateaux in march 2001 and that was the first, and still the only, release where I simply call myself "Andreas Tilliander". I'm also involved in some other projects, for instance the fourmemberband Minimalistic Sweden. We'll have our debutalbum 're:re:re:' out on Mitek in July. The album is minimal but yet pretty much popmusic if you listen carefully.
Also please tell me how does the music scene in Sweden look like, I don't know anything about the music there except Mikael Stavostrand, Mitek label and you. (and I just read something in a local newspapper about a band called Koop and their album 'Waltz For Koop' - have you heard of them?)
The swedish musicscence is quite huge actually. We're the third biggest country in exporting music, the biggest are the United States followed by United Kingdom. When it comes to electronic music we have some wellknown techno/house producers since many years, Cari Lekebusch, Adam Beyer etc. Lately some swedish electronica artists has got some well deserved attention worldwide. Apart from me we also have, as you mention, the artist connected to the label Mitek. Actually Stefan Thor aka Folie from Minimalistic Sweden released the album 'Misspass' on Mitek earlier this spring. In the midnineties we had the label Dot that got quite big, even in Sweden. They released Metamatics, Quant, Hab, Friend and so on. In Sweden there are quite a few artists that records for several wellknown and respected labels. For example; Smyglyssna on Vertical Form, Hazard on Touch, Johan Skugge on Source, Dwayne Sodaberhk on Tigerbeat6, Bauri on Neo Ouija and so on. Regarding Koop, yes I've heard them, I got their first album but they are not that interesting I must say. Too much Jazzanova and loungemusic for me.
People tend to connect your music with some styles like hip-hop and r'n'b, or more generally, I think that's the connection with the groove. How much do you see yourself connected with those styles? Is groove important to you? How much do you think your music is groovy?
The first music I liked as a kid was hiphop and breakdance. That got me into Kraftwerk which led me to Skinny Puppy and from there I got into electronica when I heard Autechre's Tri Repetae. I guess you could here all this influences in my music. When it comes to r'n'b I actually don't listen to that, although I can hear a beat or a baseline on MTV that I like, but I think that most r'n'b are focusing too much on boobs and asses instead of the music.
What do you think about music and listenability? Should music be listenable by default? And more specifically - should so called microsound music be listenable by default?
Personally I prefer listening to a song rather than a sinewave. For instance when I first heard Tobias Frere-Jones 'F-Hz (#190736, 1996)' I got amused. He has created a Farenheit to Hertz converter and recorded one note every day for an entire year. Low frequencies means cold weather. 365 notes with which you can hear the seasons changing. Really interesting and everything but even though I got the record I've only listened to it once or twice.
Don't you think the whole meaning of the phrase 'experimental music' is constantly changing, it's like an ever-changing cathegory. If some music is experimental that doesn't automatically mean that it's difficult for listening. Many of the Mille Plateaux artists make musics that are considered to be experimental, but that musics are at the same time very listenable (easy-listening), like for example your album 'Ljud', or Frank Bretschneider's album 'Curve'.
Today there are so many minimalclickelectronic artists so that can't be concidered experimental anymore, can it? The term 'experimental music' is kind of silly. I really don't think that 'Ljud' is experimental, when it was released journalists kept saying that it was groundbreaking but I never thought of it as experimental. For me it's popmusic in many ways. I mean, I even got nominated for a grammy with that album. Maybe it's more experimental than Linkin Park, if I'm the one to decide. But I'm sure that the Linkin Park members think they sound fresh and somewhat experimental. I haven't heard 'Curve' yet.
Where's the balance between making music, listening and performing live? What of this 3 options is most important to you?
For me there's a big difference between making music and perform live. I prefer to sit at home and make music instead of performing it live, although it's nice to meet people and see places I wouldn't visit otherwise. I've always wanted to go to Japan so when I performed there it was a dream come true in many ways. I listen to music during most of the hours of the day. For sure it's more important for me to listen to music instead of creatiing it. I have friends that says the opposite but I must say that their music has stopped to evolve.
How do you see the sounds on your albums: like music or more like sound designs?
I concider my music as music and nothing else. I've actually studied sounddesign for a year, and it's really important for me to find new sounds. But it's also important to find a nice groove and the right chords and harmonies. It really depends on what project I'm working with. I know some people call my project Rechord something in between music and sound, although music is always based on sound.
There are this kind of albums, like for example Bretschneider/Deupree collaboration 'Balance' on Mille Plateaux, Komet - 'Rausch' on Raster-Noton and your albums 'Ljud' and 'Plee', albums that are like some kind of phenomenon. The tracks on many of them are joined and mixed together, there are no single tracks that stand out like pop hits, all tracks are equally part of the general soundscape and thay all have the common passion for minimalism, also many of them has similar micro/click-house rhythm, but all have some kind of different rhythms, generally all of them consist of rhythmically organized click-sounds. Any comments about this type of albums?
First of all, these albums are not based on clicks, this is just something that journalists, promotors etc are saying just to make people understand what kind of music they are talking about. In Sweden, and in other contries as well, they always refer to me as "the clickelectronica artist". This is so wrong because the clicks are just a small part of the song, and definetly not what the music is based on. Actually, the album I'm recording right now doesn't have any clicks at all. I mean, it does have clicks, but just clicking sounds like hihats and other things with short decay.
Lets say pop music is music that is good for some time, but gets boring as the time passes and tends to be forgetful. And classical music would be the kind of music that surpasses time barriers and will sound good after 10-20 years as it sounds good now. In that frames, I think music like 'Plee' is classical, it will definitely sound great after many years as it sounds great now. Is it possible this music to be called classical? Or maybe a mix of pop and classic music?, because it brings together the elements of both - it's easily and instantly likeable (like pop music), and it will surely surpass the time of now (like classic music). Any thoughts/views about this?
Maybe it's because the music you are mentioning; classical and minimal electronica, is not based upon refrains and a chorus, at least not every track. In popmusic you often got lyrics and melodies and I think that's what you first like about a popsong and probably that's also the first thing that you dislike after listening to the track for several times. Detailed minimalism will always let you find a new part of the track that you didn't hear the last time you listened to it. Electronic music can be really dated to, if noone is taking it to the next level so to speak. I mean, how many people are listening to drum'n'bass today?

What albums you think are classic/masterpieces, for you personally?

There are so many, but just to mention a few:
My Bloody Valentine "Loveless"
Suicide "Suicide"
Joy Division "Unknown Pleasures"
The Smiths "The Queen Is Dead"
Slowdive "Souvlaki"
Kraftwerk "Man Machine"
And different releases by Basic Channel, The Cure, Lee Perry, Spacemen 3, Throbbing Gristle, Depeche Mode, Loop…

Are there some new albums/musicians that you admire at?

Yes, I like Dead Prez, Mogwai, Songs: Ohia, Placebo, and of course Mille Plateaux and the artists connected to that label.